Sneaker bots for buying sneakers: what is it and who makes money on it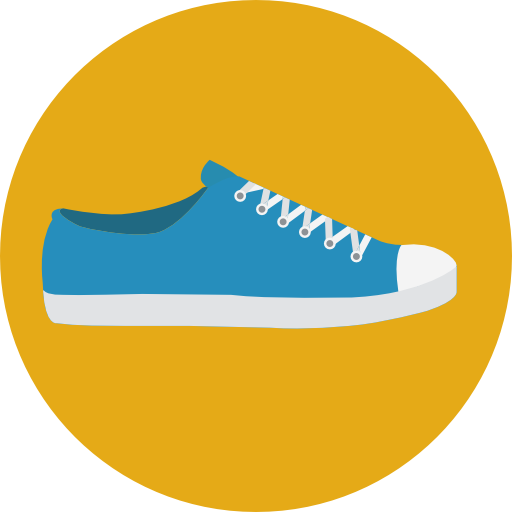 Sneaker bots (bots for buying sneakers) are programs that use a special algorithm to buy goods on the Internet, and do it much faster than people. The order time is about 0.2 seconds.
In practice, the sneaker bot is used to buy rare goods in online stores. The bot tenfold increases the probability of buying, for example, an exclusive pair of Adidas sneakers or a Louis Vuitton handbag.
Against the backdrop of a shortage, there are people who are willing to pay for rare shoes 3-5, and sometimes 10 times their market value. These are Sneakerheads.
Who are sneakerheads
A separate subculture "Sneakerheads", in which people collect sneakers, was formed in the United States in the 80s. Sneakerheads know about all the new models that should be on the market, and they can easily distinguish a real pair from a fake one.
In our country, people became interested in collecting rare sneakers in the mid-2000s. The youth in Russia and all over the world buys, sells and exchanges rare pairs of shoes. The number of sneaker websites in Russia is constantly increasing.
At present, there are shops where you can buy rare and exclusive sneakers: Suplex, Flight Club, HG Kicks. There is a special community of Sneakerheads — Sneakercon.com
Trade also takes place on specialized platforms: GOAT, StockX, Grailed, TheMarket, Sneakerpedia where Sneakerheads make big money.
Who are resellers
Due to scarcity and high demand, communities emerged that began to make money by reselling rare items. The people called them resellers, i.e. people who buy branded clothes and shoes for profit.
Resellers feel the trends and understand what is better to buy, and at what extra charge this item can be resold. They can be called smart buyers.
They used to queue for days to buy a rare item at retail price. Now, stores have moved releases to the Internet to avoid crowds.
Sneaker bots were invented to get ahead of other people in online queues in order to buy the right thing.
How sneaker bots work
To install the bot, it is necessary to:
Download and install the browser application;
Enter personal data: Full name, place of residence, bank details;
Choose a platform or store where you want to buy the item, specify the size, colour, etc.;
Then the bot itself adds the item to the cart, enters your data and pays itself. You just have to receive the goods in a way convenient for you: at the post, by courier, at the pickup point.
Information about upcoming releases, time, a list of goods can be viewed by installing store applications on the phone:
Adidas App Store/Google Play
END App Store/Google Play
SNS App Store/Google Play
BSTN website
Sneaker News
Brandshop
Sneakerhead
Are sneaker bots a guarantee of success?
No bot can guarantee 100% success.
There are always mistakes: you can fill in something wrong or enter data incorrectly. Therefore, it is recommended to thoroughly double-check everything before starting the bot.
There is a known case when 3 million accounts were registered for a release from Nike. The bot in this case did not give much chance of buying.
It is also recommended to use the bot together with a proxy server. A proxy server is a special server that improves the speed and reliability of an Internet connection.
Retailers harshly suppress actions when multiple accounts are registered via one IP address. This is done in order to prevent fraud and such users are banned.
With a proxy server, you can create at least a hundred accounts that are provided with different IP addresses and this ensures that you will not be blocked for multi-accounting from one IP address.
The proxy server will also allow participating in releases that take place only in specific countries. The proxy server provides you with the IP address of the right country and you can take part in any drop.
There are a huge number of bots. The price starts at $100 and goes to $30,000. Good bots are in high demand as well. There are people who resell bots, making money.
Is it legal to use sneaker bots?
Laws do not prohibit the use of such programs, but online stores oppose it. They come up with new restrictions on the use of these applications.
In response, bot makers come up with ways of bypassing security systems invented by stores.
Because of bots, stores lose loyalty and trust of customers. People become discouraged and realize that without a sneaker bot, there's no way to buy anything.
What are retailers doing to combat sneaker bots?
Sometimes ordinary users still have chances.
For example, Nile has found a great way to combat bots: when the release started, a special link appeared on the site, which automatically redirected to a completely different site. Users then added the item to the shopping cart, entered their details, and placed the order.
For the bot to buy something, it is necessary to know in advance the site where the release will take place. Therefore, if you do not specify the resource, the bot will not be able to place the order.
Many ordinary buyers then managed to purchase the desired goods. The bots were useless in that situation. The chances of buying have increased and society has responded positively.
The END platform came up with a different way to allow real people to buy, not bots.
Everyone understood that, in order of priority, the bot would be ahead of the person and therefore organized the lottery (raffle). The account was registered on the site and was included in the number of lottery participants. Then a winner was randomly selected for the right to purchase a rare item, regardless of how quickly the application was submitted.
In order to combat unfair trade, SNIPES also included its employees in addition to automatic systems, who manually checked suspicious applications and then blocked them.
Despite the best efforts of retailers, the bots were upgraded, updated and adapted to the current situation.
How do bots get ahead of retailers?
Initially, sneaker bots were created and used by amateurs. But according to the law of the market, when money comes in a niche, more serious players emerge. Big companies began to create and sell their bots to people who understood that they could make a lot of money from resale.
That is why big companies will never want to lose huge profits and will always come up with new ways of circumventing restrictions.
On the other hand, with the help of bots, additional excitement is created in the rare items market. This encourages producers to come up with more releases. In addition, the average price of goods increases, which benefits retailers.
However, protecting releases from bots is very costly and retailers are not ready to put high investments into it.
Where can I get a proxy server for sneaker bots?
The common rule of stores is one item per person. By using a proxy server, you can create 20-50 accounts and this will increase the chances of purchasing the right thing.
There are stores that only release in certain countries, such as the United States, Germany or Spain. Proxy servers will allow you to change your location, replace your real IP address with the necessary one and participate in the raffle.
To work with popular sneaker bots, we recommend using residential proxy servers, which can be purchased on our website. The use of such proxies is almost impossible to identify, as IP addresses are given from real providers.