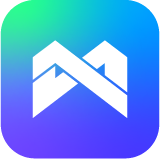 MoreLogin is a privacy-focused browser that lets users create multiple profiles with unique fingerprints to mask online activity and avoid detection. MoreLogin helps over 5 million users stay under the radar since launching.
MoreLogin works excellently with all popular platforms.
Pinterest — Google — Facebook — Youtube — Amazon — eBay — Etsy — Twitter — Tik Tok — Coinlist — Huobi — Binance — Bitget... etc.
Experience these benefits with MoreLogin
Manage Hundreds of Profiles from One Device
Each profile has a unique browser fingerprint and a separate web environment. Caching, cookies, and settings are completely isolated, preventing association with other accounts