How to set up a proxy server on Android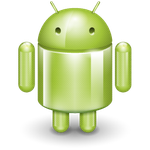 Sometimes when using a smartphone or tablet you just can't do without a proxy server. Most often it is needed in the following situations:
In Wi-Fi networks, where access is possible only through a proxy server
For anonymity
For saving traffic
Perhaps there may be other reasons for setting up a proxy server, however, these two are the most common. So, let's see what a proxy server is and how to set it up for Android.
What is a proxy server?
Simply put, a proxy server is some intermediate computer that serves as an intermediary and allows you to access the Internet. A proxy server sends all the necessary data received from the programs used by the user to the network, and delivers the received response from the network to the user.
How to set up a proxy server on Android using the application?
Setting up a proxy on Android is easy; however, it is best to take it as seriously as possible, in order not to waste your own time. Setting up is performed most often using some special application, for example, ProxyDroid. All you need to do in this case is follow these steps:
Download the ProxyDroid app to your tablet or smartphone and install it.
Go to the proxy settings section, select the address item, enter IP, and click OK.
Select the port item and enter the port value there, then click OK
Find the Auto Power Off space, tick the box in front of it.
Find the Connected Network item, click on it, and select the network to which you will connect. There are several options here, choose the one you need. In most cases, proxies are used only for mobile Internet, but other options are also possible.
Enable proxy in service manager.
As you can see, setting up a proxy server on Android is quite simple if you use a special application. However, you can also set up a proxy for the phone without any application, since most devices offer their users this option.
How to set up a proxy on Android without an application?
Setting up a proxy on Android manually is also quite simple. In addition, this configuration option has one very important advantage: there is no need to have root rights to do it.
To set up a proxy server, you should perform the following actions: Go to Smartphone Settings, then go to Wi-Fi, then click on the name of Wi-Fi network, go to Advanced, then open Proxy Server Settings (manually), enter IP in the Proxy Server Host Name, enter the port in the Proxy Server Port, then click "Connect".
We hope now you know how to set up a proxy on Android and this article could help you. Now at any time, if necessary, you can do it without any problems.