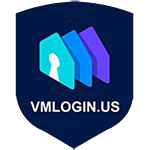 The scope of work is evolving rapidly. But it challenges standards and users have to conform to them to work successfully and stay competitive. And our talking is not about time or money, but about less obvious things – multitasking and anonymity.
Multitasking is the capability to do several things concurrently. In our case it relates to the number of registering or working accounts. If more accounts run simultaneously – then more tasks are performed, and thus there are more benefits. Therefore you keep yourself competitive working with more clients. So we can't underestimate the importance of multitasking in working on the Internet.
Anonymous is the capability to hide yourself on the Internet. In our case it relates to profiles. If your anonymity is more – then convenience to register accounts increases and the probability of their ban decreases. In other words, anonymity helps you to save sources for working.
Working on the Internet includes the range of directions from register and promotion accounts in social media to working with bulletin boards, betting shops, advertisements and even marketing. And in all these directions you have to be multitasked and have multithreading.