What is Whitelist and AirDrop and which proxy to choose to work with them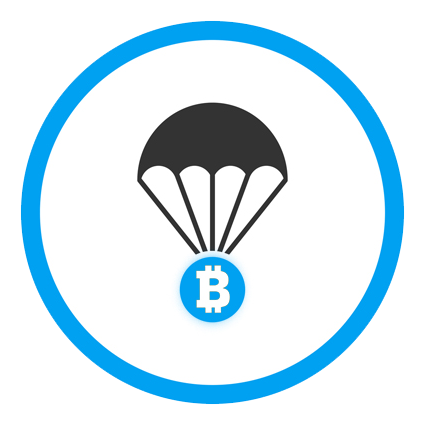 For many people, cryptocurrencies are an unfamiliar and untrustworthy field. According to some, they are created for one purpose - to take money from the depositor, and the very idea of creating cryptocurrencies is presented as a scam on which it is impossible to make money. But this is a myth. And now you will be convinced of it.
What is Airdrop and Whitelist
Despite its youth, cryptocurrency is starting to enter the currency markets of most countries. This is due to the growth in the value of individual cryptocurrencies, which makes it possible to make a lot of money from investing in coins. Many people think that it is too late to invest in crypto, because you need a lot of capital to make money, but this is not true, because there are tools that allow you to get cryptocurrencies for free or buy tokens before they enter the market.
Airdrop are projects that give people free coins. More often than not, they require people to be socially active in order to promote the product. For example, to subscribe to a channel or to repost.
Whitelist is a list of people who have fulfilled the conditions and are allowed to buy coins at the early stage of project development and participation in Airdrop. Importantly, the opportunity to buy cryptocurrency is raffled off between whitelist participants.
For example, by registering and inviting referrals you could get 100 TrustWallet tokens, which at its peak was worth 110 rubles per coin, which means you could earn 11,000 rubles on its distribution by fulfilling the necessary conditions. Now it trades between 80-85 rubles per coin.
The terms of participation in Tokensale are simpler, but buying cryptocurrency is not that easy, because the opportunity to buy is a lottery between willing participants, of which there may be many. A limited number of people can buy promising tokens, for example, 100 people out of 10,000 who want to buy. But this limitation is compensated by the probable profit, which, although limited by the maximum amount of purchase (allocation), gives great opportunities to earn on resale. For example, BSCLaunch could be bought for $0.08 for $400, at that the coin's price reached $10 after it went on exchange, which could bring profit in the amount of $50,000.
How to increase revenue
One surefire way to increase your profits is to use a large number of accounts. This will allow you to collect more coins from Airdrop and increase your chances of being able to participate in Whitelist. But unfortunately platforms consider multaccounting to be an illegal action and can block you for using it. Therefore, you will need quality consumables to create a grid of accounts:
Mail;
Cryptocurrency wallet;
Telegram account; Twitter account;
Diskord account (not always necessary);
Profile on the desired cryptocurrency site;
Why proxies are needed and what to choose
Proxy servers spoof a user's final IP by sending and receiving data packets on their behalf. This allows you to hide the real IP and bind a unique IP to each profile, thus securing the grid of accounts from being banned.
To work with Airdrop it is better to buy mobile proxies, because server IPs quickly calculate popular sites (e.g. gleam.io) and block access to their resource. Mobile proxies have dynamically-renewable addresses that change every certain time, so once in a given period of time (can be 1-2-5-10 minutes, etc.) you will get a new IP.