How to set up a proxy in the MaskFog anti-detect browser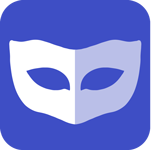 Maskfog is a modern anti-detect browser that gives all the tools for anonymous surfing and multi-accounting. The service is notable because it equips users with their own clean proxies and also gives full access to the functionality on the free version. The browser also has a fingerprint swap feature (User agent, Cookie, Timezone, Flash and more).
What you can use Maskfog for
The browser allows you to work with several accounts on different tabs at once. In this case, all tabs will have unique fingerprints and IP, so as not to attract the attention of antifraud systems. This opens up great opportunities for personal and business use
Working with marketplaces and social networks
Today almost all business is built on e-commerce. Marketplaces and bulletin boards have become a popular way to attract traffic. Many entrepreneurs set up several accounts on such sites at once to increase coverage through duplicate ads. However, this technique is not welcomed by site administrators, so it is easy to get banned for multi-accounting. When using Maskfog, all accounts will be unique, as if they were managed by users from different devices.
Social networks are another popular way to attract traffic. By sending mass messages and invitations to groups, you can find potential customers. To avoid committing too much activity from one account, entrepreneurs create additional accounts and send emails evenly.
Working with advertising campaigns
When you're setting up targeting or other ads, it's important to check that they display correctly on different devices, and in different geolocations. Maskfog makes it possible to do this. Emulate tablets, phones, laptops and PCs with different screen resolutions.
Competitive Intelligence and Brand Protection
The anti-detect browser is often used to monitor prices and quality of competitors in different regions. It is enough to change your IP address to another city or country to see local offers.
Brand protection is another popular use of Maskfog. The fact is that competitors often steal proprietary names and logos to sell goods and services in other regions. Also, in most cases, they restrict the copyright holder's access to their resources so they can't find fake ones. The anti-detect browser changes the network address and fingerprints, so you have no problem finding duplicates of your brand.
Maskfog Browser Overview
The browser has a minimalistic interface, with all the buttons you need placed in the menu on the left. The first thing that catches your eye is the "Create Profile" button. Let's click it.
Here are the standard settings for a new account: fingerprint, proxy, grouping. You can also import cookies for quick access to the desired site.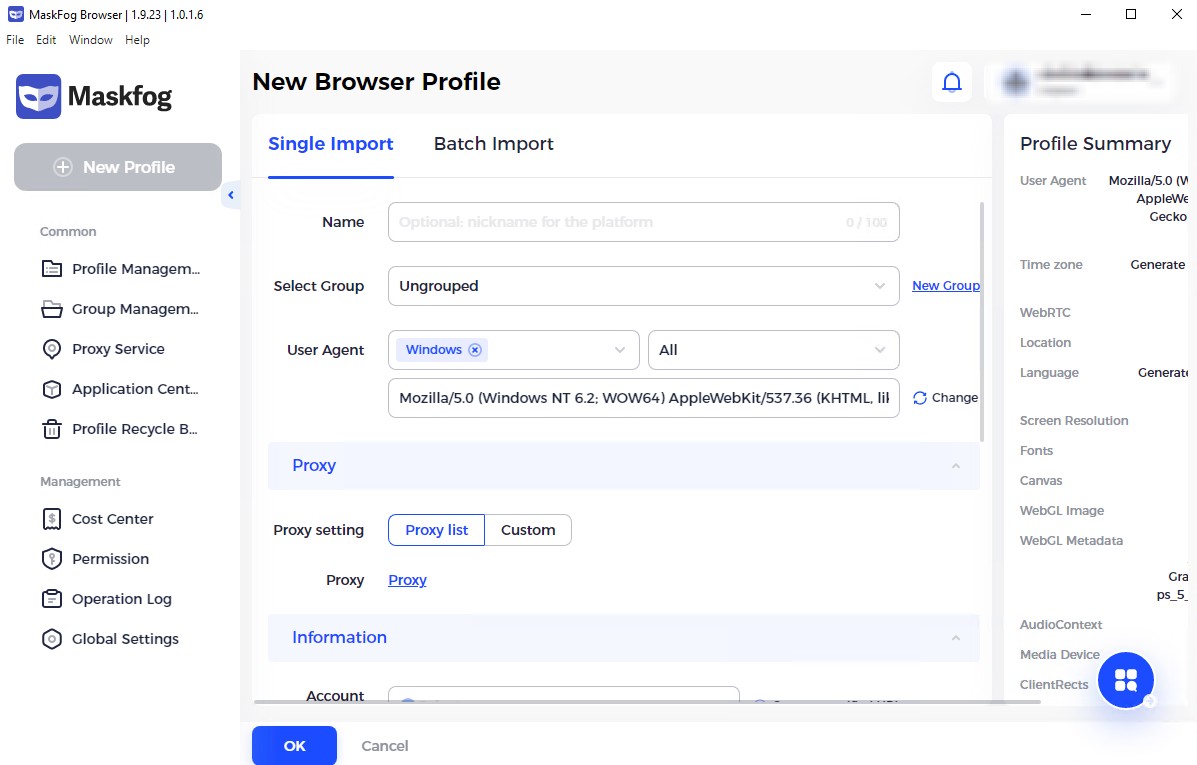 If you click the "Advanced Settings" button, you can configure WebRTC, Canvas, Time Zone, and more.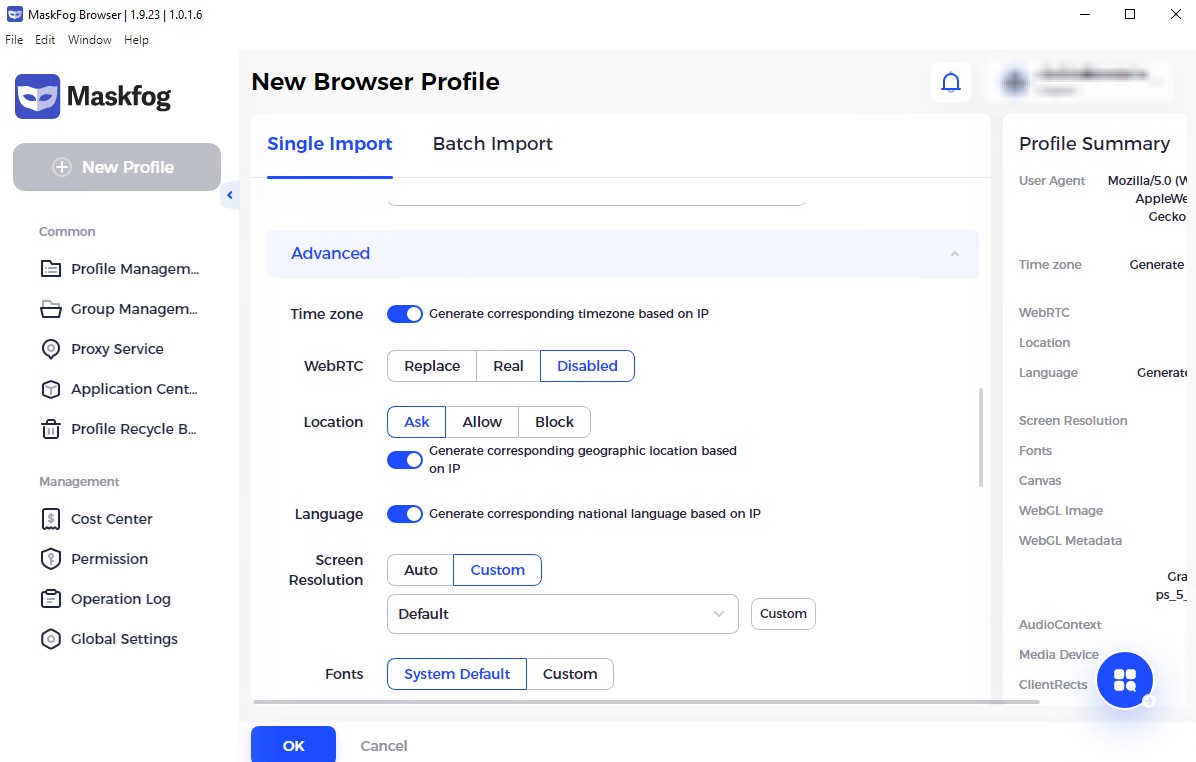 Also note that this tab allows you to import multiple accounts at once via cookie. To do this, click the "Batch Import" button.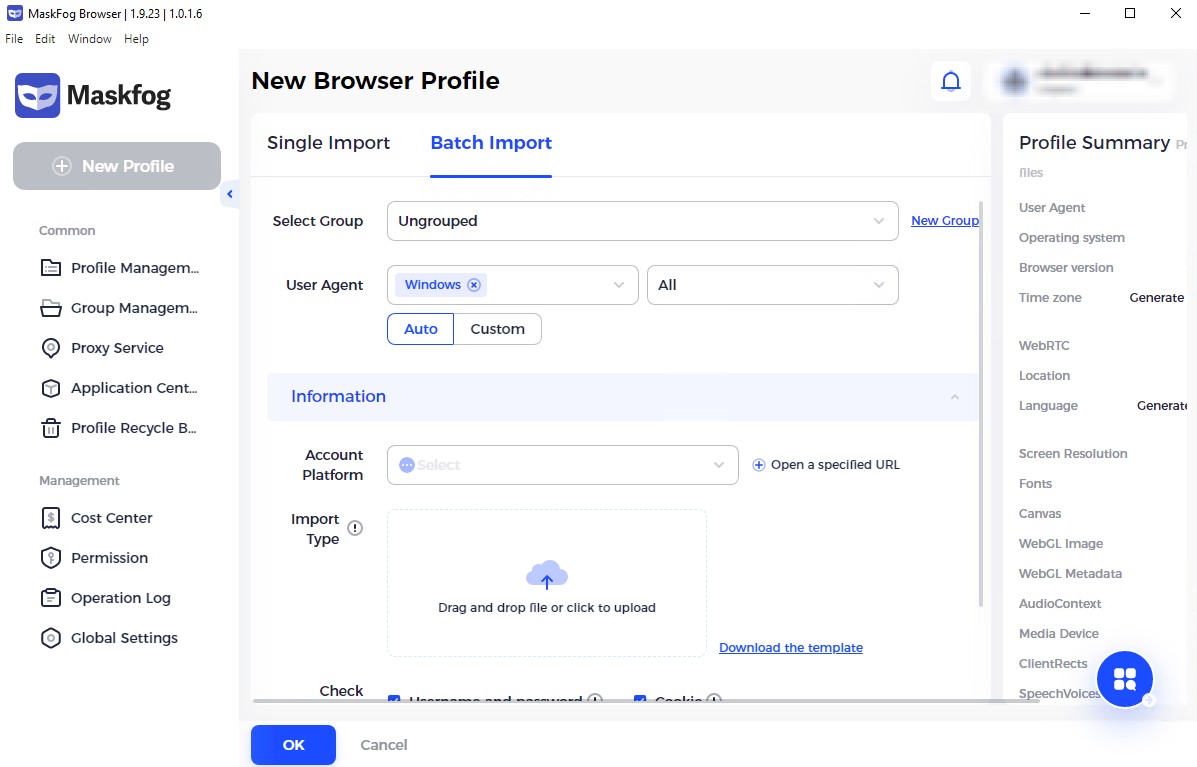 Using Proxies in Maskfog
If you go to the "Proxy Service" section, you will see three types of proxies. We'll take a look at custom proxies, because in them, the proxy data is self-reported. You can attach a proxy to your account at the moment you create your account. To do this, click the "Setup" button, then "Add proxy" and enter the data from the purchased proxy.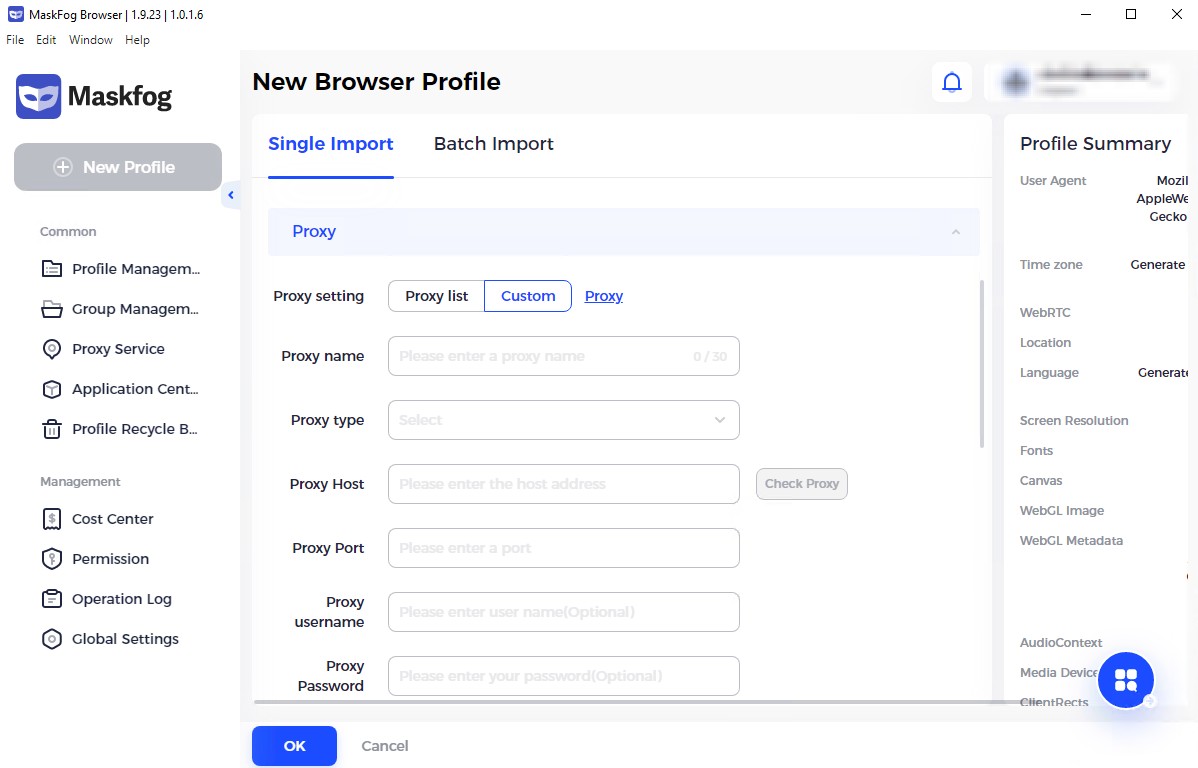 Installing extensions and global settings
Under "Application Center" you can install official extensions or import third-party extensions. These are useful for simplifying your work with profiles. For example, the ad blocker, or Cookie-editor, which makes working with cookies easier.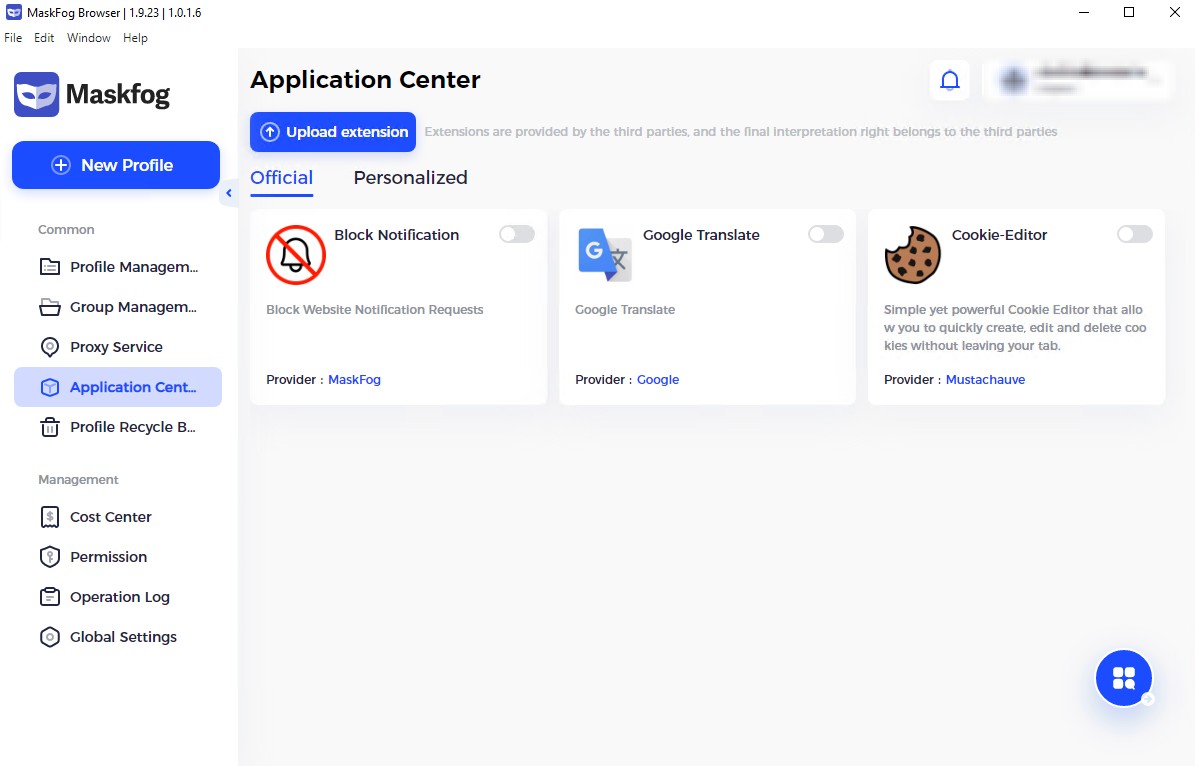 At the end of the menu is the Global Settings button. Here are general settings for accounts to help optimize and secure your work.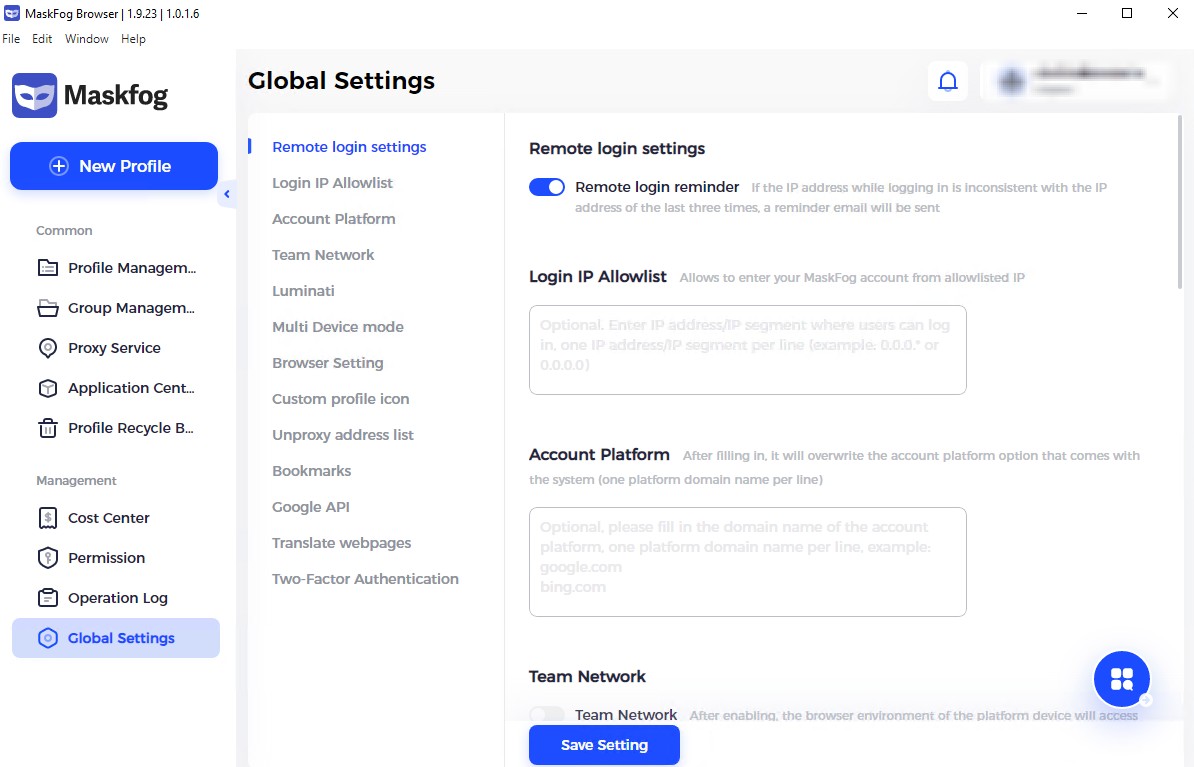 Maskfog tariff plans
The browser is notable because it has a full free version, in which the user gets access to full functionality with the ability to add proxies and create unique accounts.
The functionality of the free version: corporate access, unlimited account creation, importing cookies, creating fingerprints and much more.
Where can I get proxy to work with Maskfog
You can find lists of free proxies from various countries on the Internet, but this option is only suitable for one-time visits to online resources. For multi-accounting, static proxies are important so that your IP address does not change. You cannot do it with free proxies because they are constantly failing and you have to change them.
You can buy static proxies at our site which are suitable for working with Maskfog. You will have a personal login and password for each proxy, so no one else can get access. This way your personal data is protected and the proxy server works at maximum speed and without interruptions.