What XRumer is and which proxies should be chosen to work with it in 2022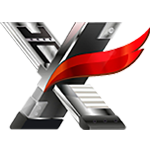 Xrumer is a powerful tool for spam which is able to independently register accounts on web-sites, to bypass captures and protections from automatic registrations and publications.
The principle tasks which are resolved using Xrumer:
increase link mass;

bringing up key requests in data presentation by search engines;
attracting target audience, increase in sales;
improving behavioural factors;
increasing company, web-site, brand awareness.
Mainly, the mailing software uses forums, visitor pages, comments, feedback forms and message boards.
You should remember that web-sites counteract Xrumer type software. Mainly, as a ptotection tool they put capture on the web-site (for authorisation/ comment posting, etc.). By buying Xrumer you get access to XEVIL which is a tool which automatically recognises and bypasses captures without connecting any exterior services.
The program almost completely substitutes such services as AntiGate (Anti-Captcha), RuCaptcha, DeCaptcher and others. At the same time, it considerably supersedes them in terms of recognition speed (the program is capable to recognise over 8,400 types of images with the speed over 100 images per second).
Please, pay attention that recognition module Google ReCaptcha-2 in Xevil is very selective towards web-sites: recommended technical specifications - availability of a multiprocessor server with RAM from 16 Gb and more.
Which proxies will fit Xrumer and Xevil
The following will suit for working with Xrumer: "Individual IPv4". IPv6 will not fit because the majority of web-sites do not support operation through IPv6, while to have correct work of the program you must have uninterrupted access to the resource on which you want to post announcement/ad, link, etc.
For Xevil work quick dynamic proxies are required, whereas, IPv6 proxies will also be fine; therefore, we recommend to purchase dynamic IPv6 proxies with rotation depending on each new request. Using dynamic proxies with IP change at each new request you get maximal security when doping out captures and you will not let the resources which provide capture dope out that the capture is being solved by automatic software instead of a human being.
Which are the risks in using Xrumer for web-site promotio
The principle risk is web-site's getting into search engine filters. It is important that runs must be maximally close to reality. A spike in mailing to a resource is not allowed. In such a case security system will quickly detect suspicious activity which may result in a ban in search engines.
It is important to use XRUMER carefully and to apply moderate strategy for web-site promotion.