Types of proxies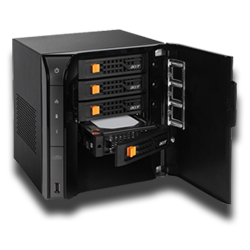 Nowadays, proxy servers are very useful and convenient personal information protection means that an increasing number of people use every day. There are different types of proxy servers, each of which has its own advantages and features. Despite the fact that there are many types of them, the main and most frequently used are just a few of them, which will be discussed in this article.
Types of proxy servers
Today, the most popular types of individual proxy servers are the following:
HTTP proxy
This proxy server is the most common. It is used to organize the work of various programs and browsers that use HTTP. The principle of operation of this server is quite simple; initially the user's browser sends a special request to this server in order to gain access to a specific address (URL). After that, a proxy server performs its own request to the address of interest and gives its result to the user. This approach provides those who use HTTP proxy with the following advantages:
Save different downloaded files, for example, images or text files, and then load them from the cache, which saves traffic and increases page loading speed;
Create a blacklist of websites that can be restricted to users;
Connection speed limit for some users;
Opportunity to keep logs, as well as runtime journals.
In addition to security and anonymity, HTTP proxy is most often used because of the possibility of caching, which can lead to faster loading of Internet pages.
HTTPS proxy
HTTPS proxy server is quite similar to HTTP proxy described above, but it has one very important difference, which makes it a very good solution if you need to transfer any secret information. Such information most often includes bank card data, logins and passwords, etc. This proxy server is more secure; unlike HTTP proxy, all traffic transmitted through this proxy is encrypted using very powerful data protection algorithms.
The main advantages of HTTPS proxy are the following:
High level of security; there is practically no opportunity to intercept information transmitted through such proxy server;
Caching of the loaded pages, which increases the speed of work.
Socks
According to many experts in the matter of protecting information, Socks is the most progressive proxy server that can reliably protect your personal information. Today, there are two main stable versions of this Protocol, called Socks4 and Socks5 proxy, with certain differences.
Socks is a translator, however, unlike many other proxy servers, it is located between the application and transport layers. Such peculiarity of this proxy enables it to be bound to the protocols of higher level. The Protocol itself was developed primarily for programs using TCP and UDP to allow them to use various network resources to gain access, which was previously impossible either due to restrictions in the programs, or due to limitations in the architecture of the network used.
The main advantages of Socks proxies include:
Real user's IP is not transmitted during requests;
Work with a large number of protocols;
Using a chain of socks can significantly increase the level of anonymity of the user.
We hope now you know what types of proxy servers exist, as well as the basic principles of their work.