Buy Russian proxies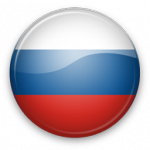 Russian proxy servers are a great opportunity to inexpensively organize the work of any software or simply to create comfortable conditions for anonymous network surfing. We offer only proxy servers of the highest quality that will be a great solution for your business.
Today, there is a large number of goals that can be achieved by Russian proxy servers. Our proxies will create comfortable conditions for the work of specialized software in several threads, providing parsing and working with multi-accounts, as well as eliminate blocking of your accounts for exceeding the number of connections.
In addition, the use of proxies has become a standard in marketing works with various social networks, such as Vkontakte, Facebook, Instagram and many others.
Buy Russian proxies
Our service offers Russian proxies at the best prices. The specific feature of this proxy category is that only you will use this IP address, which significantly reduces the load on the channel, allowing you to use online proxy at maximum speed. By purchasing a proxy, you will receive a login and password to access it, so you can easily configure any program for your tasks.
We regularly offer discounts and sales promotions, add proxies of new countries, and provide round-the-clock technical support for our customers. You can buy Russian proxies on our website. You can also find there all the necessary information on the configuration and operation of a proxy. Buy our Russian proxies and achieve success together with us!