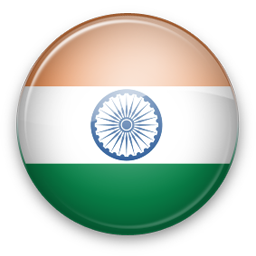 Indian proxies
Buying proxies India is a profitable solution for anyone who cares about anonymity on the Internet. They play a particularly important role in the activities of those who are engaged in business promotion on all kinds of sites, social networks, trading platforms etc.
Many of these Internet services disapprove of multi-accounting, parsing and spamming "advertisers". But this is one of the most productive tools for attracting new customers. Proxies help to hide such actions and avoid blocking.
Gamblers cannot do without them either. Blocking of gambling sites and bookmaker's office resources is a common and very frequent phenomenon. In order not to lose an account and a bet, to make "forks" and engage in bonus-hunting, advanced players buy a whole list of proxies, or, so-called, proxy packages.
Well, if you have been blocked on some entertainment site, job search resource or clients, in a social network - you can't do it without Indian proxies. They are also a great way to protect your personal data.
Proxies provide not only complete anonymity to the owner. Buying proxies of India means always having high speed traffic, using stable, reliable servers located in this country, and bypassing all the prohibitions imposed by the regulatory authorities on the Internet.
A proxy gives you the ability to log in from an ip address that is sure not to be blocked and limited in what you can do, no matter what your goals are. You can choose proxies that work with any modern protocols HTTPS/s or Socks5, and easily get them at a good cost.
Interested? Then buy a working Indian proxy from us. We have all the protocols you need: we'll organize everything quickly and give you the address and port as soon as you order, help with activation and provide the best technical support 24/7. Our prices are sure to please you.